Difficult qualifying day sees Brad line up 21st on the #FrenchGP grid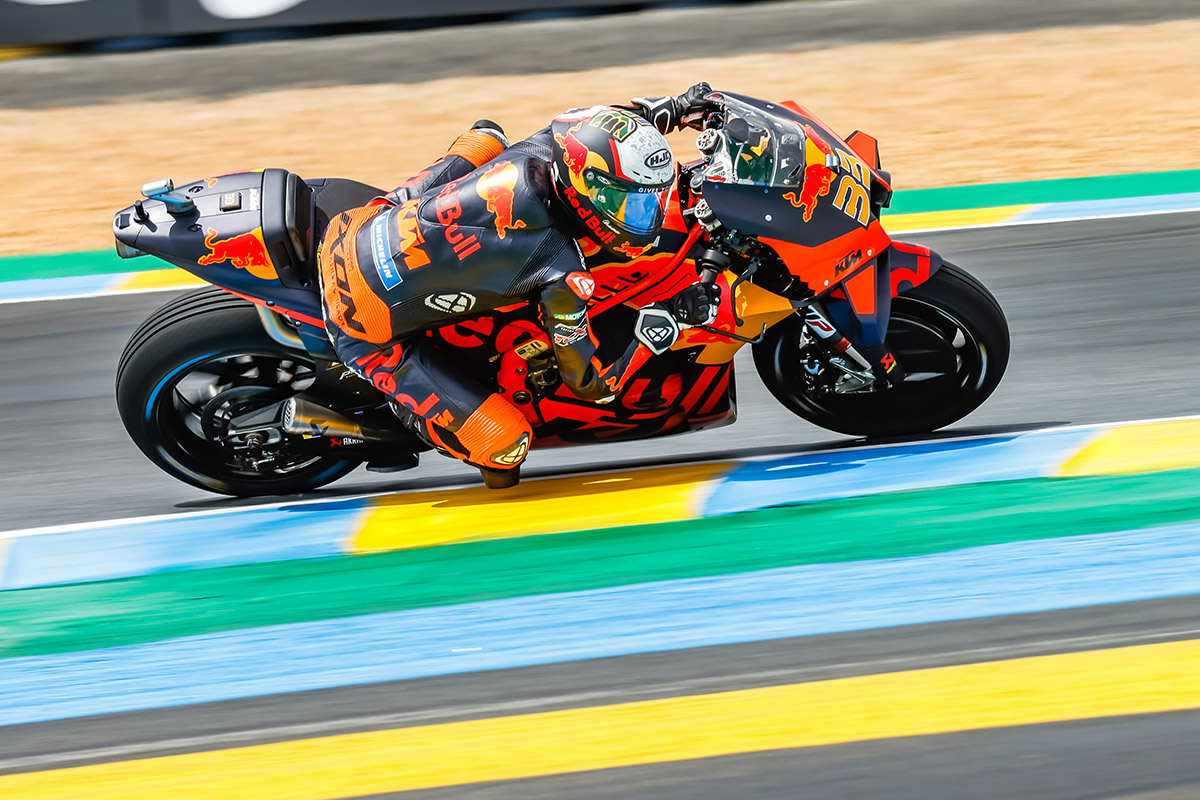 MotoGP set up for round five of the series in the cooler and changeable climate of Le Mans in northern France. The world championship's 22nd consecutive visit to the short circuit layout of the famous old course took place behind locked doors for what is normally one of the more vibrant events on the MotoGP calendar. For the first time in 2021 qualification took place in wet and slick conditions where the grip level of the asphalt was difficult to judge.
The late Spring weather proved a challenge for the teams with low temperatures and wind affecting the first day of Free Practice on Friday, and then infrequent showers on Saturday. Brad struggled to find his feeling in the conditions and ended the day in 21st.
The red lights will go out for MotoGP at 14.00 CET on Sunday.
Brad Binder:

"Difficult, difficult day. I haven't had the speed this weekend. I haven't been uncomfortable…but I haven't been fast! I need to translate the good feeling tomorrow into speed. Qualifying was a bit of a disaster because there were yellow flags for two laps and I had to sit up and not cook the rear tyre and then just ran out of time. Not the best scenario. Tomorrow we'll have to wait and see. I'm sure we can do a far better job."