Brad Binder just 3 tenths of a second from Q2 and lines-up in 13th for the #GermanGP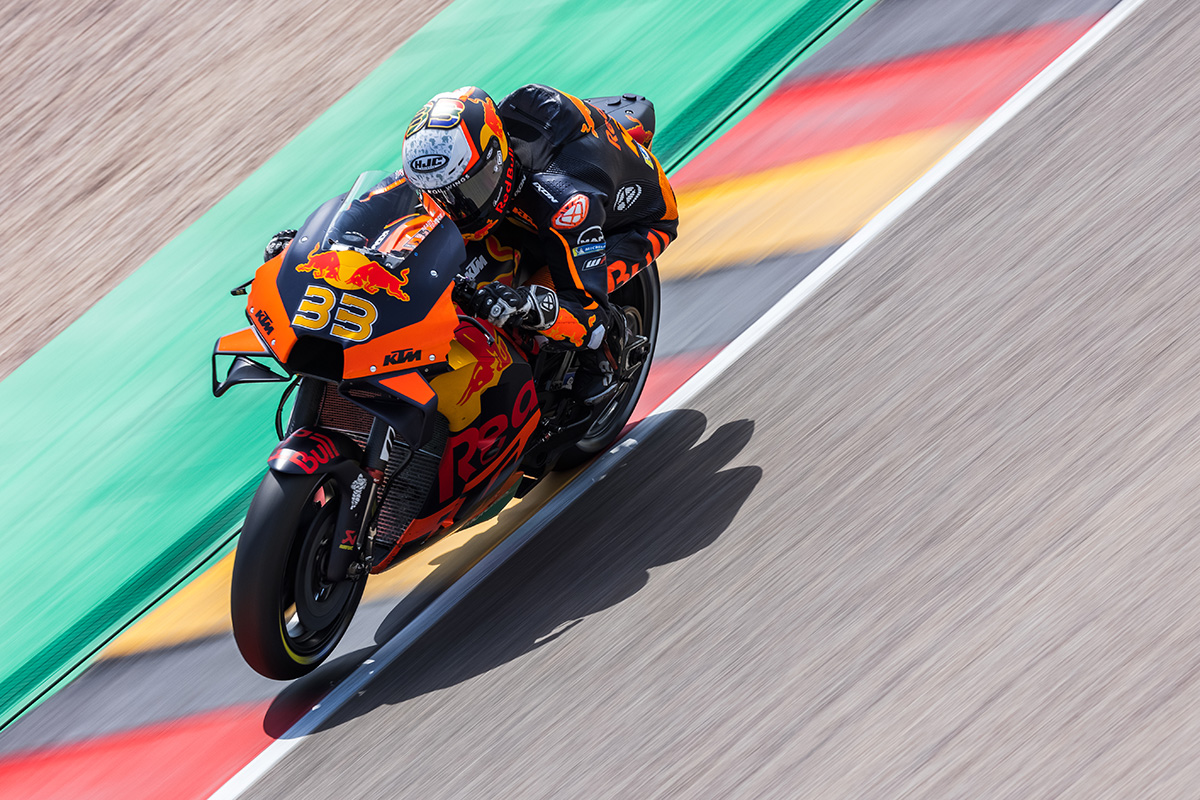 Lofty temperatures in the saxony region of Germany created fine conditions for rapid lap-times of the compact Sachsenring and the formative stages of the eighth round of 2021 MotoGP. The curling nature of the historic counter clockwise course provided a different technical challenge compared to the recent fast flow of Mugello in Italy and the mix of varied corners of Barcelona in Cataluyna.
KTM travelled to Germany after two successive podium finishes and their first victory of the season in Spain. Brad Binder arrived as a rookie to the demands of the German circuit on MotoGP machinery as the championship could not visit the site in 2020.
Brad made admirable progress in FP4 but couldn't squeeze through Q1 due to front wheel chatter in the stifling climate. The South African was just three tenths from an attempt at Q2.
30 laps of MotoGP action will begin at 14.00 CET on Sunday.
Brad Binder:
"I'm happy with the improvements I made in FP4 but when it came to qualification something didn't feel quite right. There was an issue with the left side of the front tire and we need to have a look at it. I pushed as hard as I could and then came in to try and new one. I wanted another time attack but the same issue came up. We'll have a look but in general I'm happy with the better pace from the day. I'm still not quite fast enough but I'm consistent. Hopefully tomorrow I can find the final step-up I need."