First MotoGP front row grid position for Brad in Japan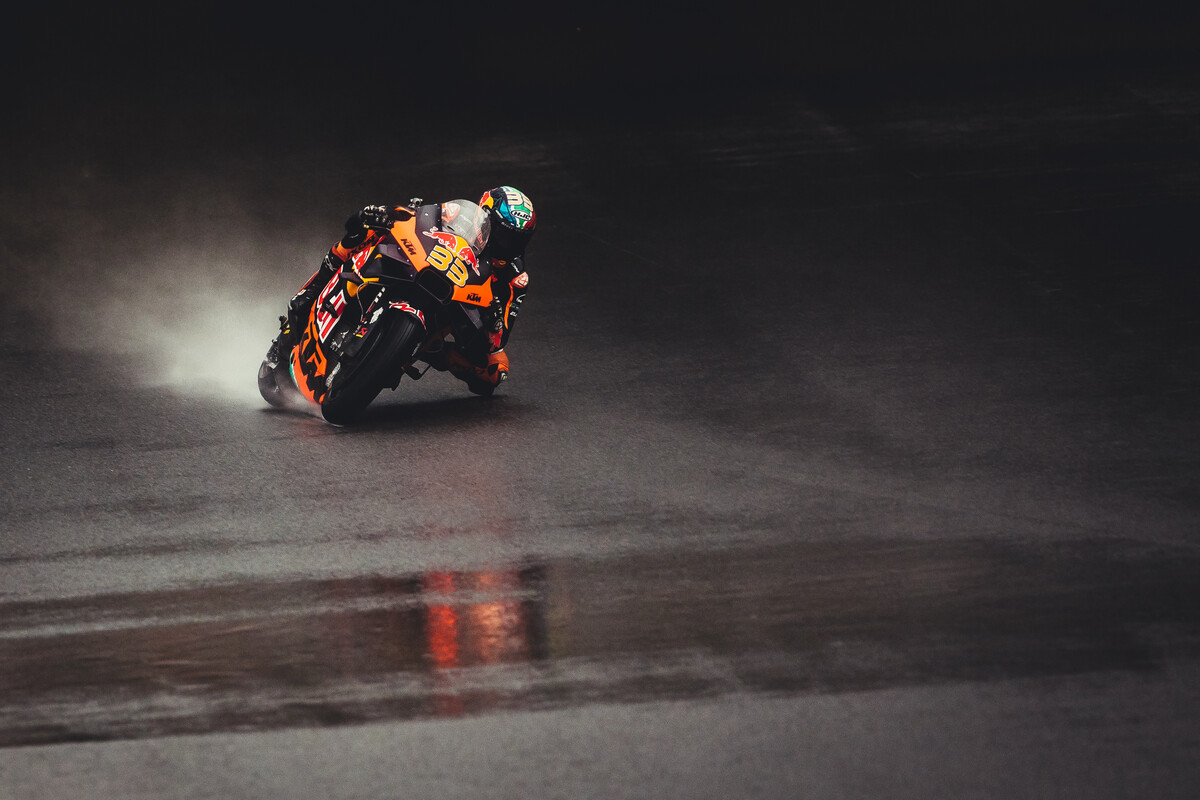 Red Bull KTM Factory Racing splashed their way to the front row of the start grid after qualification at the Motul Grand Prix of Japanand a wet first return to Motegi since 2019 as Brad Binder classified 3rd.
The Mobility Resort Motegi's focus on hard braking and acceleration was slightly dampened by wet and overcast weather for MotoGP's first and welcome return to the Japanese venue in three years. Round sixteen of the series was the first stop of a busy leg of the championship that will visit Japan, Thailand, Australia and Malaysia in five weeks.
Red Bull KTM Factory Racing saw both riders place inside the top ten and into Q2 reckoning on Friday and through an altered timetable that permitted a single (and longer) Free Practice session. The skies were gray but mostly dry but the climate changed for Saturday when the showers arrived and dowsed the asphalt. The stormy air forced the cancellation of FP3.
Brad made a mistake on his second-to-last flying lap but was able to manage another attack before the clock ran out in the fifteen-minute Q2 session. The South African vied for Pole – with the quickest effort through the first sector – and was three tenths of a second away from Marc Marquez but 3rd still meant a personal best.
Race day begins at 12.00 local time with Moto3, followed by Moto2 and MotoGP.
Brad Binder:

"Super-happy to have the opportunity to start from the front row, my first one, especially in the wet. The morning did not start well with a silly crash but I knew if I would keep pushing during the day then I'd get there. I went for it on that last lap and made another mistake that cost me time but kept going and made my first front row, so I can't complain! It is important to start as far forward in MotoGP as possible and today we did a good job."