Brad taken out by another rider in Indonesia Sprint Race, finishing 19th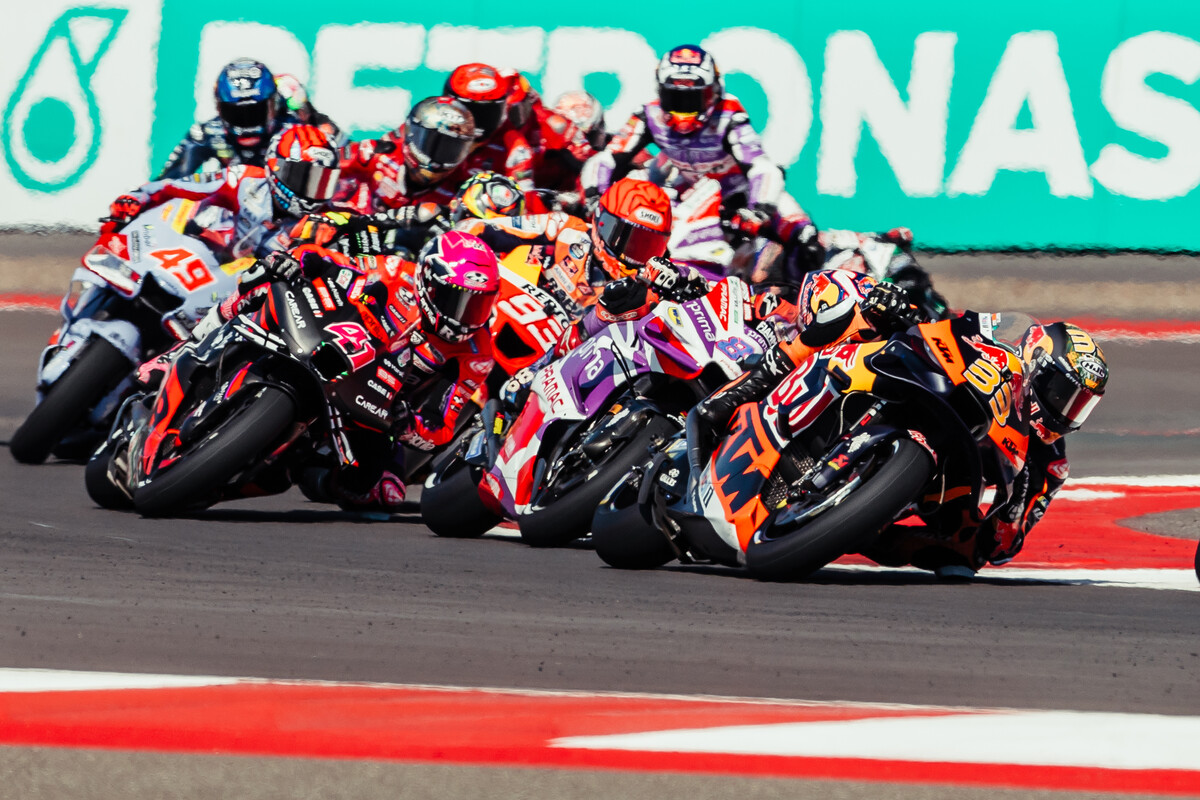 The start of the second ever Grand Prix at the modern Mandalika Street Circuit saw high competitiveness for Red Bull KTM Factory Racing. Brad Binder had qualified 5th and was eying a podium finish in the Sprint until he was knocked out of the running in lap two and remounted for 19th.
Indonesian fans received their first dose of MotoGP Sprint action for what was just the second Grand Prix to take place around the Mandalika Street Circuit. Compared to the 'monsoon' conditions encountered in Lombok for the race action eighteen months previously, MotoGP sweated and slid through the 13 laps of the Sprint dash on Saturday afternoon and with Red Bull KTM Factory Racing as briefly one of the main protagonists.
On Friday Brad and teammate Jack Miller roamed the top of the time sheets. Brad was performing at the circuit where he qualified 4th in 2022 and scene of his personal best MotoGP Saturday until that point. Qualifying saw him surge ahead for a second row slot.
The Sprint took place a few hours later and in full glare of the Indonesia sunshine. Brad was running in the top five until he was crashed into by Aleix Espargaro. The South African was able to restart but was at the back of the field and reached the line in 19th.
Brad Binder

"Nothing too serious and nothing to say. My start was pretty decent but it is very difficult to overtake here; the line is very narrow and if you go too far off it then the track becomes very slippery. Unfortunately, I got collected and that was it. This track is a bit special. If you do want to make moves then you have to take a bit of a risk. I felt really good out there and the hard tire was eventually working well. My lap-times after the crash, and without wings, were good so we're optimistic for tomorrow."