Brad lines up 15th for the German GP and confident of race pace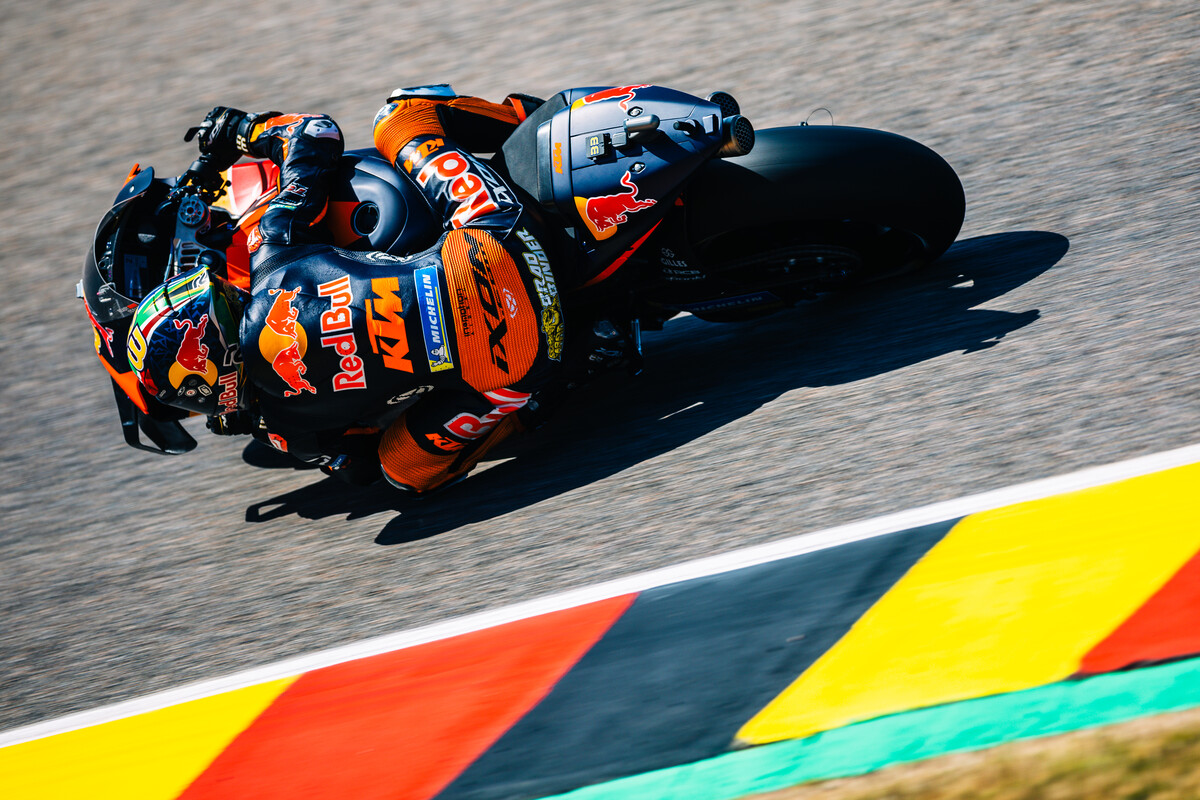 MotoGP arrived at the halfway stage of the 2022 season with the trip to the distinctive Sachsenring circuit and Red Bull KTM Factory Racing's Brad Binder lines in 15th – on the grid for tomorrow's Liqui Moly Motorrad Grand Prix Deutschland.
MotoGP regathered at the swirling Sachsenring circuit close to the city of Chemnitz for the latest 'double' of action this season (the German event and round ten of twenty will be followed by the Motul TT Assen in Holland the following weekend). The weather conditions were almost ideal: sunny, warm and with a strong breeze. The 3.7km German course tested the technical precision of the riders with a hefty emphasis through ten left hand corners of the thirteen. The track also mixes slow sections with faster segments towards the end of the lap for harder braking and passing opportunities.
The KTM riders used Friday's Free Practice sessions to work on the base setup for maximum turning potential and increased downforce. All four Red Bull KTM Factory Racing and Tech3 KTM Factory Racing riders had to enter Q1 on Saturday afternoon.
Brad Binder was just behind teammate Oliveira in Qualifying. The South African was just 0.1 of a second slower and classified 15th.
Brad Binder:
"I felt quite OK in qualifying and FP4 was not so bad either but we had to put in some used tires for qualifying and it was the smallest margin to go through. It is unfortunate to be starting so far back again but I'm confident our race pace is much better than what our positions have been so far. We will be better-off tomorrow. We'll need to stay calm, make a good start and pick people off from there."