Brad lines up fifteenth on the #SanMarinoGP grid and keen for raceday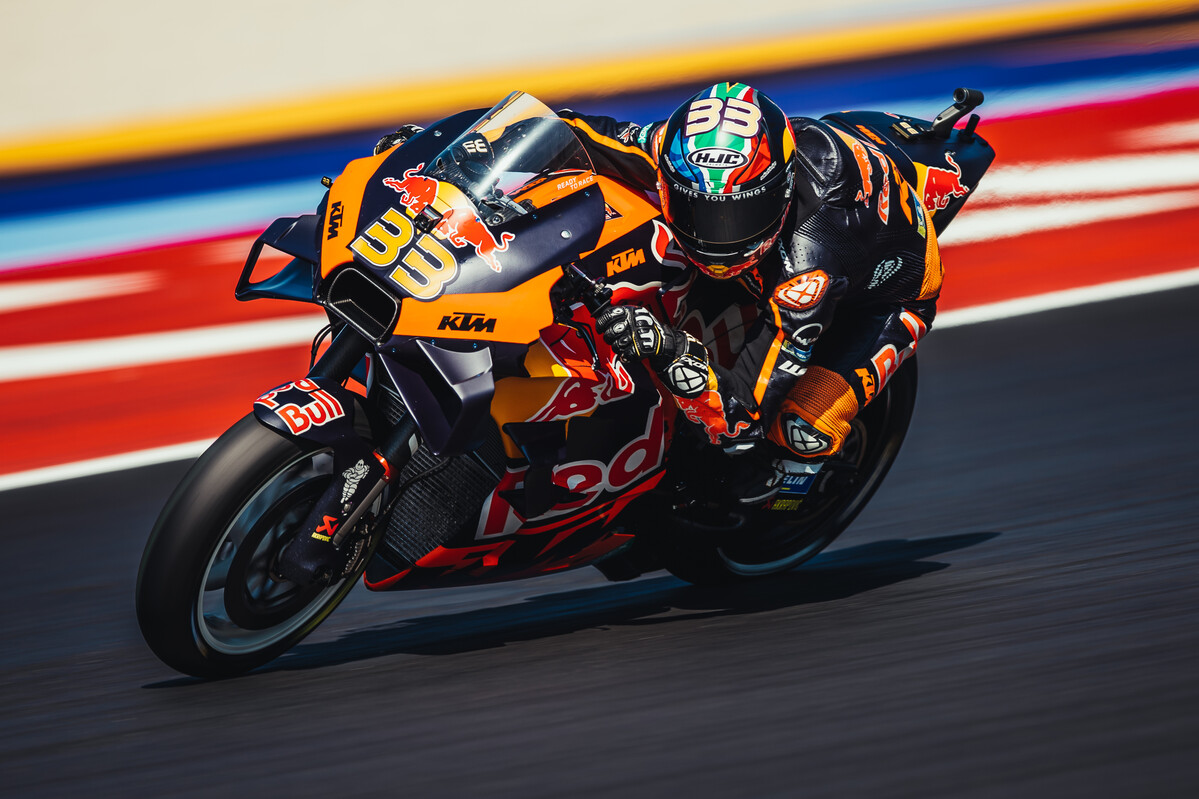 KTM RC16s will fill slots on the fourth and fifth rows of the start grid after a humid, cloudy and damp day of qualification at Misano for the Gran Premio Gryfyn di San Marino e della Riviera di Rimini. Brad Binder was limited by the weather conditions and was 15th.
The tight curves and fast kinks of the Misano World Circuit – Marco Simoncelli provided the stage for the fourteenth round of MotoGP in 2022 and the penultimate racing date in Europe before the series begins a continental swing. Warm but cloudy skies on the Rimini coastline threatened to deliver rainfall and the runs through Q1 and Q2 for all three classes took place in mixed conditions.
Brad Binder and teammate Miguel Oliveira both stalked the MotoGP top ten during Free Practice. Brad had to negotiate Q1 and was undone by a shower in the last five minutes of the session that prevented the South African attempting a flyer. He settled in 15th.
MotoGP begins at 14.00 local time on Sunday with a 27-lap distance. Moto3 at 11.00 and Moto2 at 12.20 CET will set up the stage for the premier class spectacle.
Brad Binder:
"A bit tricky today. A chaotic FP3. We tried stuff and had a little issue and then I ran into three yellow flags in a row when trying to make a fast lap! It meant he didn't get anything for FP3. FP4 was better but qualifying was ruined by the rain. I'm really keen for tomorrow so we'll see how we get on."